Adam Michalik (b. 1977) is a contemporary Polish painter actively working and creating in Strzelce Opolskie. He specializes in three styles: watercolor, pastel, and drawing. His works, full of profound understanding and emotion, combine reflections, memories, and dreams with reality, indicating his unique approach to art.
His talent has not gone unnoticed on the international stage. Peter Caine, curator and writer for New York Arts Magazine and the Broadway Gallery, praised his work in soft pastel technique, especially the piece "Omis". He stated, "Each work conveys a sense of endless wonder and imagination. Your stylistic approach reminds me of reflections, memories, and dreams combined with reality. I find these works thoughtful, moving, and beautiful."
On the other hand, Prof. Mario Nicosia, a renowned art critic from Rome, appreciated Adam's unique painterly and graphic language. He observed, "Linngguaggio pittorico e grafico incisivo e affascinante. Harmony of lights, shadows, colors, composition of great perspectival balance. Adam Michalik uses pastels with extreme proficiency, creating direct and engaging works."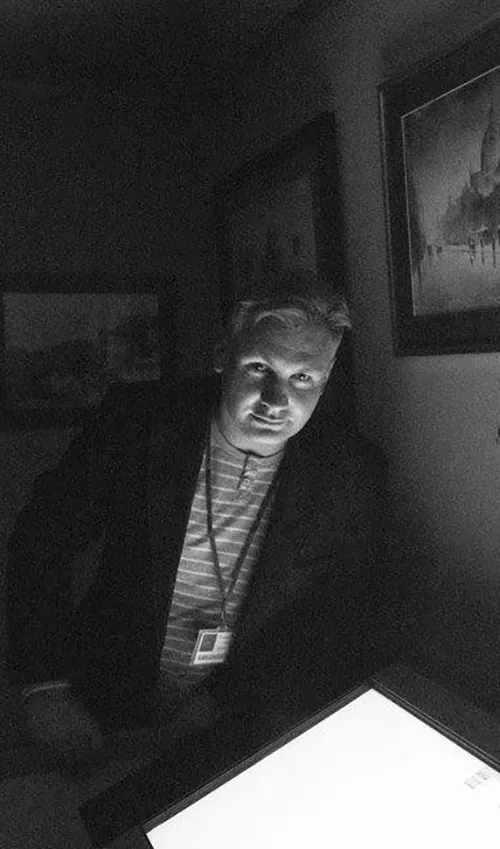 Born in 1977, Adam Michalik showed an interest in art from an early age. His works, full of color and expression, reflect both his individual style and a deep understanding of painting traditions.
In 2022, he participated in the international project "Europe, freedom without borders? – Art transcends boundaries" in the German city of Soest. 2023 proved to be a particularly fruitful year for the artist. In March, he was honored in the "Get Dusty" competition organized by the Pastel Guild of Europe. In June of the same year, he took part in the 17th edition of HANSEartWORKS during the 43rd International Congress of New Hanseatic Cities under the slogan "Following the Community Trail". During this event, Michalik had the opportunity to create an artistic entry (illustration) for the "Connecting Values" book, intended to link successive Hanseatic exhibitions for the next 200 years. After this period, the book will be kept in the Hanseatic Museum in Lübeck.
Michalik's works are characterized by a richness of colors, a dynamic brush, and an original approach to themes. His elaborate ink drawings, which were recognized and awarded in the One Wall Design competition in 2016, have gained particular acclaim.
Adam Michalik had the opportunity to showcase his works in 27 solo exhibitions, both domestically and abroad. Noteworthy are also his appearances on the international stage, including presentations during the exhibition "I Colori della Polonia a Roma" in Rome and in 2021 during the International Watercolor Exhibition in Niigata, Japan. In 2021, one of his pastels was chosen as the picture of the day by the French art paint manufacturer Sennelier.
For his work, Michalik has won numerous awards and distinctions, including an award in the "Get Dusty" competition in 2023 and an award in the One Wall Design competition in 2016. His works are found in many private and public collections, attesting to the recognition he enjoys in the artistic community.